Vetoquinol has the pleasure to announce the upcoming 2023 PHOVIA® Webinar Series hosted by DR. AMELIA G. WHITE and DR. ANTHONY YU!

Between May 15th and June 6th, four webinars will be held at the frequency of one per week at 8:00 pm EDT. Each webinar will present unique content and is offered only in English.

We will be using the Teams platform therefore, you will need to log in to a Microsoft account in order to ask questions in the Q&A section.

All details, dates, and time below.
Each talk is approved or pending approval for continuing education credits in provinces that recognize R.A.C.E. approval (total of 4.5 hours if you attend all four webinars).
May 15 at 8:00 pm EDT
Webinar # 1
60 minutes
Rise of the Resistance: emerging antibiotic resistance in veterinary dermatology
by AMELIA G. WHITE, DVM, MS, DACVD.
Discussion on the typical presentations of pyoderma in dogs and cats, as well as the typical causes of pyoderma.
Discussion on the effects of traditional antibiotic use approach to pyoderma and how this contributes to resistance.
Discussion on the options and recommendations for treating pyoderma with antibiotics.
Discussion on the current recommendations for topical therapy approaches to treatment of pyoderma.
Discussion on the effects of caregiver burden on client perceptions of disease severity and adherence to treatment plans, especially in dermatology patients, and how we need to aim towards reducing caregiver burden whenever possible.
Approved for 1 Continuing Education credit: R.A.C.E. # 20-1024896
May 23 at 8:00 pm EDT
Webinar # 2
60 minutes
Fluorescence photobiomodulation - how it works and why we use it
by AMELIA G. WHITE, DVM, MS, DACVD.
Discussion on pathomechanisms of photobiomodulation.
Description of the effects of fluorescence light energy as a type of photobiomodulation, as a therapeutic modality.
Description of the PHOVIA® unit and how it works.
Review of the relevant literature using PHOVIA® and how this supports clinical use.
Discussion on limitations of the literature and what we know vs don't know yet.
Pending approval for 1 Continuing Education credit: R.A.C.E. # 20-1034546
May 30 at 8:00 pm EDT
Webinar # 3
60 minutes
Light it up! Practical applications of PHOVIA in dermatology cases
by AMELIA G. WHITE, DVM, MS, DACVD.
A case-based approach to show opportunities for implementing PHOVIA® in everyday practice.
Discussion on pricing schemes and how to get the most cost-effective use of the medical device.
 Discussion on the concerns around PHOVIA® use with neoplastic disease - what do we know?
Approved for 1 Continuing Education credits: R.A.C.E. # 20-1035532
June 6 at 8:00 pm EDT
Webinar # 4
90 minutes
Photobiomodulation VIA Fluorescent Light Energy: Cases from the trenches
by ANTHONY YU, BSC, DVM, MSC, DACVD.
A case-based review of PHOVIA® successes and failures of skin infections, wounds, and fistulous lesions in dogs, cats, horses, and exotics. Where did I go right and what could I have done to improve treatment outcome in some of my failures, and where do I plan to use PHOVIA® next.
Approved for 1.5 Continuing Education credits: R.A.C.E. # 20-970312
ABOUT THE SPEAKERS
Dr. Amelia G. White
DMV, MS, DACVD
Image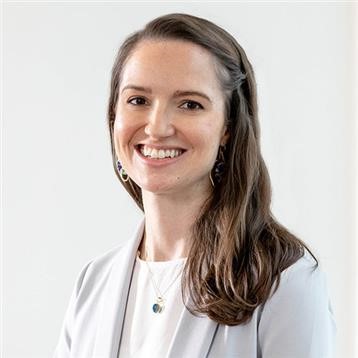 Dr. Amelia White is an Associate Clinical Professor of Dermatology at Auburn University College of Veterinary Medicine. She received her DVM from the University of Georgia College of Veterinary Medicine in 2010 followed by a one-year internship in Small Animal Medicine and Surgery at Auburn University. She completed a three-year Dermatology residency and Master's degree at the University of Illinois at Champaign-Urbana in 2014. Dr. White became a diplomate of the American College of Veterinary Dermatology in 2014. She has authored or contributed to several abstracts, case reports, primary research, and book chapters. She teaches the integument and communications skills courses at Auburn University, and her interests include allergic skin and ear diseases, infectious diseases, and student mental health and wellbeing.
Dr. Anthony Yu
BSc, DVM, MSc, Dipl. ACVD
Image
Dr. Yu graduated from the Ontario Veterinary College (OVC) in 1990, completed a residency and Master's degree at Auburn University in 1995, and obtained board certification from the American Academy of Veterinary Dermatology in 1996. Dr. Yu practised in Portland, Oregon for 11 years before returning home to teach at OVC as an Associate Professor for 9 years. He returned to private referral practice in 2013 where he helps to get to the root of chronic ear, skin, endocrine, and allergic conditions in dogs, cats, and horses. Dr. Yu also has a keen interest in video-otoscopy and LASER surgery.
Latest news